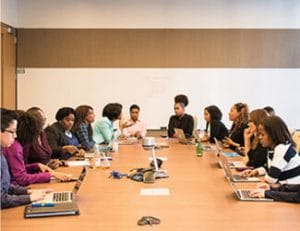 Digital Marketing – Setting up the Strategy
Digital Marketing – Is there one strategy fits all?
Anyone who is involved in digital marketing knows that despite the efforts to reduce the number of different options available to us to a series of tactical actions, it just not possible. The multitude of options exists to ensure, first and foremost, exposure to a high quality target audience that are relevant to your organization.
As in all areas of life the digital marketing world is constantly changing and requires constant adaptation to these changing trends in order to succeed.
The goal of the planning stage is to build a comprehensive marketing strategy in the digital world for an organization that includes various possible alternatives, setting appropriate metrics and improving tactical measures to maximize results.
Over the course of the last few year we have become increasingly exposed to terms such as: organic search SEO, social networking promotion, Google Pay per Click advertising, content-based marketing and more. Trends that began in the world of science fiction, have today become reality. Tools such artificial intelligence cannot be ignored anymore.
The goal is always to stay at the cutting edge by using latest tools that are best suited for you, keeping you ahead of the competitors.
The first action item is clearly defining your target audience. Using specific market analysis, digital marketing can be targeted according to their consumption characteristic habits.
Amazing data is published periodically by various consultants showing users migrating to advertise in social networking platforms such as Facebook, YouTube, Instagram, WhatsApp, and Facebook Messenger, publishing billions of ads per month.
Visual Search has become a hit among eCommerce sites along with intense use of video. All these tools are available today and there is no doubt that they must be used wisely.
Similarly, there is a need to carefully plan one's digital marketing budget to maximize results with proper ROI.
And finally, a word about corporate websites. These sites are not designed to generate online sales. Their main purpose is supporting the organization's overall marketing activities and expanding its exposure to a relevant target audience. However, such a website cannot be static. A website that is not updated on regular basis by adding content such as articles, pictures or videos will end up disappearing into the network. Particularly for such sites, an appropriate strategy must be constructed to maintain its relevance over time.
Every customer is special for us. We will tailor the best strategy according to your goals to achieve results.