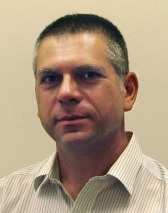 David Messer – owner "MESSER – Business Solutions"
"Messer – Business Solutions" is a boutique company providing business solutions in the field of digital marketing for small and medium businesses.
The company focuses on providing professional, personal, full attention, availability and reliable service to its customers to promote their businesses.
Our services are suitable for any business looking to expand its target market while improving its visibility vis-à-vis its potential customers. In many cases, customers come to you with a "word of mouth" recommendation. However, they will still always check how your company looks, what digital assets you have and what the first impression is that these assets leave with a visitor. As your product is offered in a competitive market, the greater the importance of digital marketing becomes. As they say, "you have to move forward fast to stay where you are."
I have over 20 years of experience in marketing and business development worldwide. My experience was acquired with leading technology companies that put the customer at the center for shared success.
After a long and interesting career in the high-tech world, I bring my experience and commitment to success into digital marketing, using the tools I have acquired over the years for the benefit of my clients.
My boutique company was designed to provide a solution to customers who are interested in a professional and personal service that promises you undivided attention.